Year Round Summer Reading

Browseabout Books, Rehoboth Beach's iconic hometown bookstore, has created this list for booklovers who also love Southern Delaware, creating a sort of year-round Summer Reading list!
From Browseabout: Southern Delaware has captured the imaginations of many artists, fiction writers included. Below are a few books that are set, or partially set, in Southern Delaware. While some authors might reference actual towns, others create fictional towns that are inspired by the area.
Happy Reading!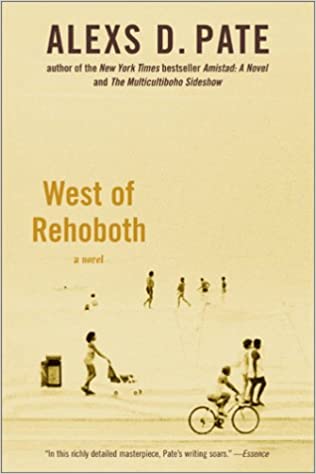 West of Rehoboth: A Novel
By Alexs D. Pate
Set in the early 1960s, West of Rehoboth is the moving story of twelve-year-old Edward Massey. Each summer, to escape the heat of Philadelphia, Edward's family moves to Rehoboth Beach, Delaware. The "coloreds only" side of a pristine resort on Rehoboth Beach offers work for his mother and a sandy playground for his sister. But for Edward -- an imaginative, inquisitive boy -- it offers the chance to understand his reclusive, curmudgeonly Uncle Rufus, a man caught in a swirl of hard luck and bad choices.
Forging a tenuous bond, their relationship will take Edward on a harrowing journey through Rufus's past, facing the violence, disappointment, and frustration that shaped his destiny. Award-winning author Alexs Pate tells a mesmerizing story -- of family, of coming of age, of reconciliation -- revealing the extraordinary compassion and healing power of one unforgettable boy.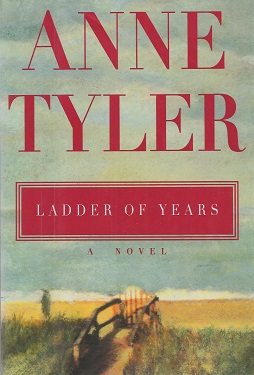 Ladder of Years
By Anne Tyler
"BALTIMORE WOMAN DISAPPEARS DURING FAMILY VACATION." The headlines are all the same: Beloved mother and wife Delia Grinstead was last seen strolling down the Delaware shore, wearing only a bathing suit and carrying a beach tote with five hundred dollars tucked inside. To the best of her family's knowledge, she has disappeared without a trace. But Delia didn't disappear. She ran.
Exhausted with her routine and everyone else's plans for her, Delia needed an out, a chance to make a new life for herself and to become a different person. The new Delia can let go of all the hurt and resentment that left her stuck in her past. As she eagerly sheds the pieces of herself she no longer needs, Delia discovers feelings of passion and wonder she'd long since forgotten. The thrill of walking away from it all leads to a newfound sense of self and the feeling that she is, finally, the star of her own life story.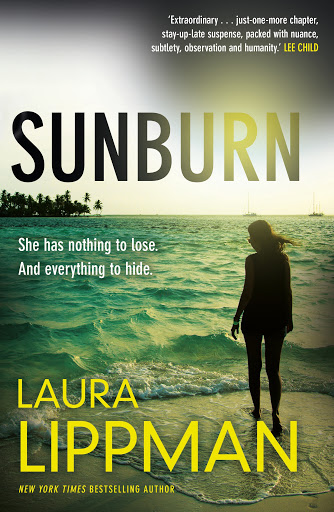 Sunburn
By Laura Lippman
New York Times bestselling author Laura Lippman returns with a superb novel of psychological suspense about a pair of lovers with the best intentions and the worst luck: two people locked in a passionate yet uncompromising game of cat and mouse. But instead of rules, this game has dark secrets, forbidden desires, inevitable betrayals—and cold-blooded murder. One is playing a long game. But which one?
They meet at a local tavern in the small town of Belleville, Delaware. Polly is set on heading west. Adam says he's also passing through. Yet she stays and he stays—drawn to this mysterious redhead whose quiet stillness both unnerves and excites him. Over the course of a punishing summer, Polly and Adam abandon themselves to a steamy, inexorable affair. Still, each holds something back from the other—dangerous, even lethal, secrets. Then someone dies. Was it an accident, or part of a plan? By now, Adam and Polly are so ensnared in each other's lives and lies that neither one knows how to get away—or even if they want to. Is their love strong enough to withstand the truth, or will it ultimately destroy them? Something—or someone—has to give. Which one will it be?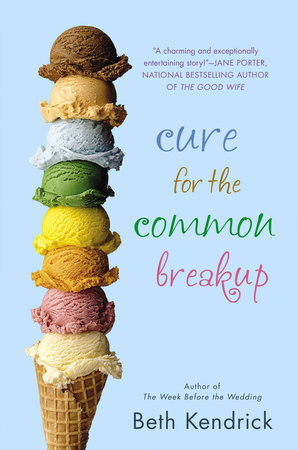 Black Dog Bay Series
By Beth Kendrick
Titles include: Cure for the Common Breakup, New Uses for Old Boyfriends, Put a Ring on It, Once Upon a Wine, and In Dog We Trust. Welcome to Black Dog Bay, a tiny seaside town in Delaware known as "the best place in America to bounce back from your breakup." Home to the Better Off Bed-and-Breakfast, the Eat Your Heart Out bakery, and the Whinery bar, Black Dog Bay offers a haven for the suddenly single.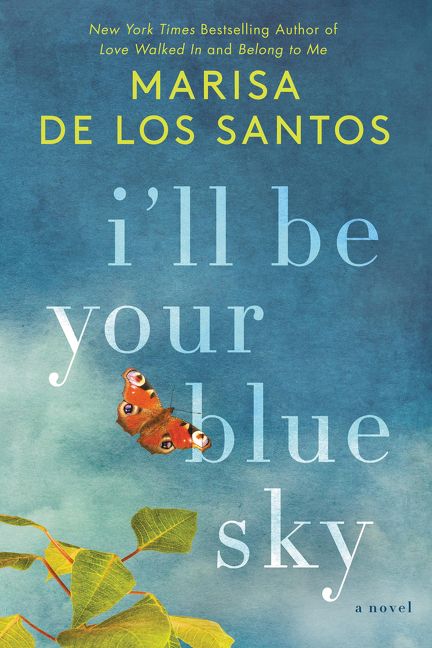 I'll Be Your Blue Sky
By Marisa de los Santos
On the weekend of her wedding, Clare Hobbes meets an elderly woman named Edith Herron. During the course of a single conversation, Edith gives Clare the courage to do what she should have done months earlier: break off her engagement to her charming—yet overly possessive—fiancé. Three weeks later, Clare learns that Edith has died—and has given her another gift. Nestled in crepe myrtle and hydrangea and perched at the marshy edge of a bay in a small seaside town in Delaware, Blue Sky House now belongs to Clare. Though the former guest house has been empty for years, Clare feels a deep connection to Edith inside its walls, which are decorated with old photographs taken by Edith and her beloved husband, Joseph.
Exploring the house, Clare finds two mysterious ledgers hidden beneath the kitchen sink. Edith, it seems, was no ordinary woman—and Blue Sky House no ordinary place. With the help of her mother, Viviana, her surrogate mother, Cornelia Brown, and her former boyfriend and best friend, Dev Tremain, Clare begins to piece together the story of Blue Sky House—a decades-old mystery more complex and tangled than she could have imagined. As she peels back the layers of Edith's life, Clare discovers a story of dark secrets, passionate love, heartbreaking sacrifice, and incredible courage. She also makes startling discoveries about herself: where she's come from, where she's going, and what—and who—she loves.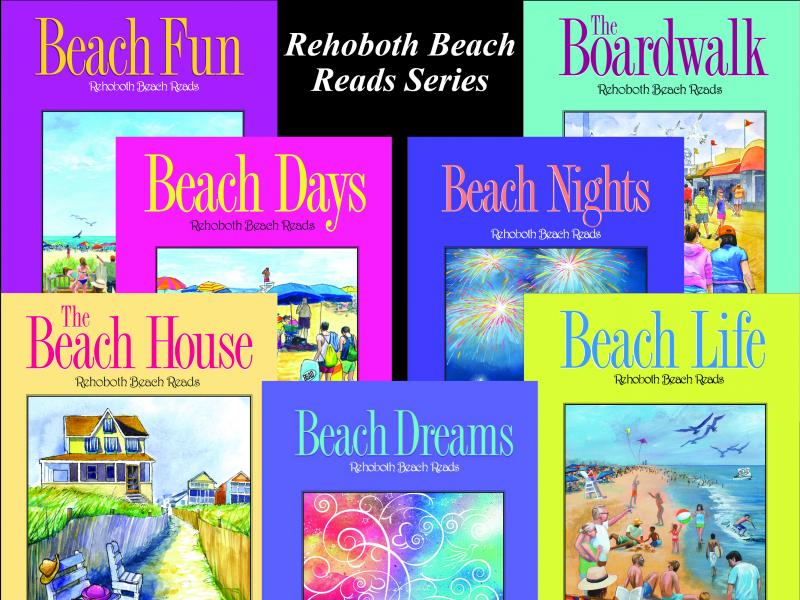 Rehoboth Beach Reads Series
Cat & Mouse Press
Rehoboth Beach Reads Series – Cat and Mouse Press
The Rehoboth Beach Reads Series edited by Nancy Sakaduski of Cat and Mouse Press (The Beach House, The Boardwalk, Beach Days, Beach Nights, Beach Life, Beach Fun, and Beach Dreams) has stories set in Rehoboth Beach and nearby. Browseabout Books sponsors the writing contest each year to select the stories for each volume.
Hawkes Harbor
By S. E. Hinton
An orphan and a bastard, Jamie grew up tough enough to handle almost anything. He survived foreign prisons, smugglers, pirates, gunrunners, and shark attacks. But what he finds in the quote town of Hawkes Harbor, Delaware, was enough to drive him almost insane—and change his life forever.
Children's Titles: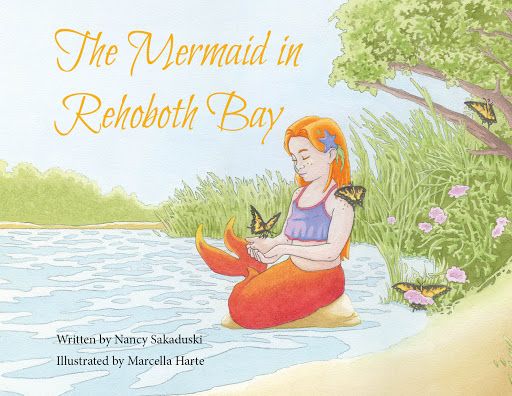 The Mermaid in Rehoboth Bay
By Nancy Sakaduski, Illustrated by Marcella Harte
A storm has hit coastal Delaware and washed a young mermaid named Nibi across land and into Rehoboth Bay, separating her from her family, friends, and ocean home. Terra, a young girl who lives nearby, is afraid of the water, so she misses out on swimming with her friends and wading in the bay to collect shells. The two discover each other, become friends, and find a way to solve their problems together.
The Mermaid in Rehoboth Bay is a story that celebrates the beauty of the sea and tidal areas and depicts two strong female characters who are able to confront their fears and achieve their goals on their own. Great care has been taken to depict realistic, age-appropriate child-like characters that readers will identify with. The story addresses themes of friendship, girl empowerment, respect for differences, love of nature, and overcoming fears to achieve your goals.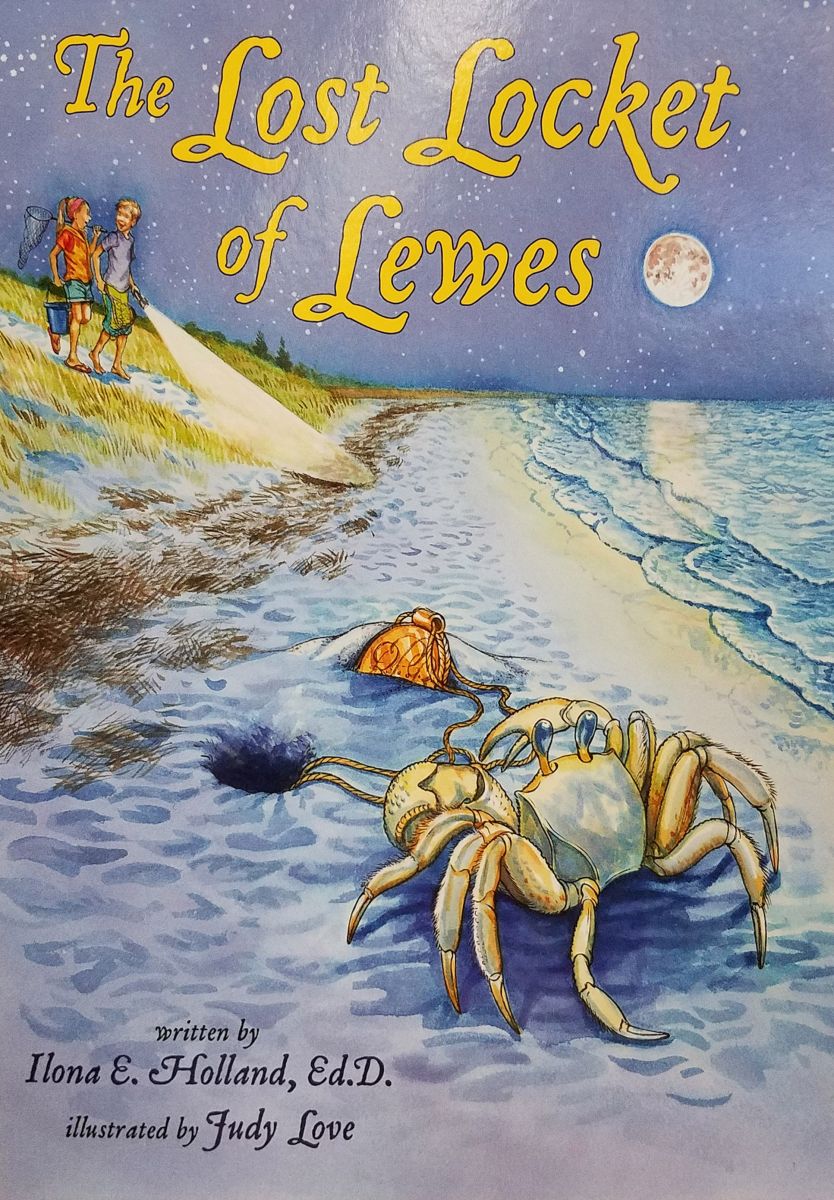 The Lost Locket of Lewes
By Ilona E. Holland, Illustrated by Judy Love
What would you do if you uncovered a real locket from 1880 on the beach?
Join Virginia and Rodney as they discover a world that spans two centuries. Traveling through time, they unravel the mystery of e Lost Locket of Lewes. is book combines facts with ction to keep you turning the pages while learning about Lewes, Delaware and life in the 19th century.
National Winner: First Place for Children's Fiction given by the National Federation of Press Women, 2019
Browseabout is proud to carry these titles and much more. Books can be ordered on their website at www.browseaboutbooks.com.
About Browseabout Books: Owners Steve and Barbara Crane founded Browseabout Books in Rehoboth Beach in 1975. They pride themselves on being the only locally-owned bookstore in Rehoboth Beach to serve book lovers for over 40 years. To learn more, stop in their store at 133 Rehoboth Avenue (when we are able to open again), visit www.browseaboutbooks.com, or call them at 302.226.2665.