History is in Reach of our Beach
And there's no better time to highlight all the history you can experience here than during the fall, so...
Check out the videos above to learn a little about some of our historical attractions and take a look at our history events and tours for this fall including museums (more than two dozen of them!) and exhibits, all in one place to make planning your Fall for Our History adventures easy! Planning a fall beach weekend? Come a little early or stay a little longer to take advantage of midweek tours, presentations, and museum hours. Please check with individual venues to confirm dates and hours.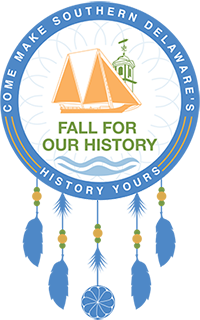 Highlights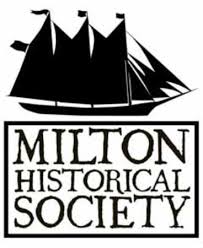 The Milton Historical Society
Architectural Walking Tours (Saturday, 9.10.22 and Saturday, 10.15.22, 10am-11am) - Using Milton's significant collection of historic buildings and the Broadkill River as a backdrop, the tours will introduce visitors to the rich history of the town. Milton is a living document of historic architecture and design. The magnificent houses once owned by wealthy sea captains and merchants and the modest houses of ship carpenters, sailors and shop keepers serve to tell the story of day-to-day life in a bygone era. The tours will explore the town's economic, civic, religious, and neighborhood history.
The Milton Historical Society has curated two new, smaller exhibits in their Main Exhibit Hall:
Lady Under Glass: 19th Century Photographs from the MHS Museum Collection. Over the decades, The Milton Historical Society has acquired dozens of 19th century photographs, some dating back to the introduction of the medium to the United States in the 1850s. Rarely if ever exhibited, these early photographs are now on display. If you have never seen an actual daguerreotype or ambrotype outside of the pages of a book, this is an opportunity to see both of these examples of early photographic technology, locally. Tintypes and cartes-de-visite, which could be found in the pockets of many Civil War soldiers on both sides of the conflict, are on display, as well as examples of the cabinet card format which were present in many Victorian-era parlors in Milton and elsewhere. If you love photography and would like to learn more about the history of photography, you don't want to miss our new photography exhibit.
19th Century Victorian Parlor: Step back in time to imagine what your home would have looked like with the essential room called the Parlor. You might think the parlor was the predecessor to our odern-day living room or family room. But in actuality, for the most part, the parlor was reserved for and served guests to your home. Special events like weddings, funerals and birth celebrations were held in the parlor; not so much so for an evening at home with the family. Our mini-exhibit represents a small parlor that might have been part of a middle-class or upper-class family home. The museum is open Thursday – Saturday, 11am – 4pm, 210 Union St., Milton. Enjoy a self-guided stroll through the museum and these new exhibits any time Thursday – Saturday.
Holly Festival (Saturday, 12.10.22, 9am-3pm) - The Annual Holly Festival is a Milton tradition. Presented by the Milton Chamber of Commerce and held at the Milton Historical Society, the festival features crafts, artwork, jewelry, and holiday gifts. Fresh plants, wreaths along with festive food items will also be available. Santa will be in attendance.
Visit our website here and our Facebook page here.
Rehoboth Beach Historical Society Walking Tours - October 3rd & 10th The Rehoboth Beach Historical Society continues its Walking Tours through the fall starting at 9am at the bandstand. Reservations are required, click here. Tours provide general information about the history of Rehoboth Beach while touching on several of the storms that have shaped the coastline and the beachfront in town.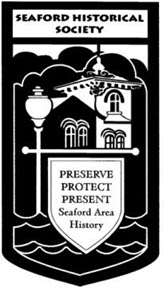 The Seaford Historical Society
Stay tuned for 2022 updates! Check their website here for updates as dates draw near.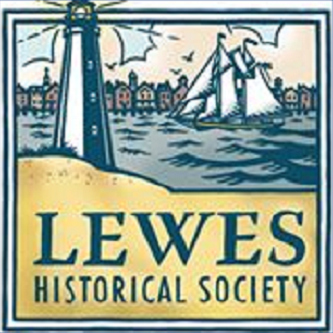 The Lewes Historical Society
"Finding Their Voices": African American History & Legacy of Lewes

Departing from the Society's Historic MainCampus located at 110 ShipcarpenterStreet, this educational tour explores local landmarks that highlight the importance of this chapter in Lewes' history. Storytelling enhances the experience, as ourknowledgeable guides share compelling accounts handed down over the centuries. Through October 30, 2022, Saturday @ 2:00 PM, Tuesdays @ 4:00PM. $10.00 per adult
Introduction to Lewes: A Maritime Destination

Journey through Lewes' salty past while learning about the explorers who first put the town on the map. Find out which pirates sailed the local waters, and hear about the brave United States Life-Saving Servicemen who rescued victims from perilous shipwrecks. This walking tour includes a visit to the Cannonball House Maritime Museum. (Begins at Ryves Holt House located at 218 Second Street). Saturdays - 10:00 a.m. through October 29, 2022. $10.00 per adult
Historic Architecture: A View into the Past

The town of Lewes boasts multiple architectural styles throughout several eras within a three-block radius. This 60-minute tour includes an introduction to the historic district and its various stylistic elements, with an emphasis on the homes of important historic families and notable people from throughout the past three centuries in Lewes. (Begins at Ryves Holt House located at 218 Second Street) Sundays at 5:00 p.m. through October 30, 2022, Thursdays at 5:00 p.m. through October 28, 2022. $10.00 per adult
Lewes Legends Historic Lewes is rich with legends and spooky tales. This 90-minute walking tour will enthrall you with stories of strange happenings in "The First Town, in the First State". After hours we will enter the Cannonball House, which was bombarded by the British during the War of 1812, notably one of the most haunted places in Delaware. (Due to the eerie content of the tour, children seven and under are strongly discouraged from attending. Flashlights are recommended in October.) (Begins at Ryves Holt House located at 218 Second Street) Through October 30, 2022 Sundays & Wednesdays at 6:00 p.m. October Additional Dates: Thursdays at 6:00 p.m. $15 per adult
Boy, Man, Hero: Jacob Jones - Lewes' Own: Exhibit located in the Ryves Holt House, 218 Second Street, Lewes, DE 19958 - Jacob Jones was born in Smyrna, Delaware but lived in the Ryves Holt House for much of his formative years, with the town of Lewes having a dramatic early impact on raising a future naval hero. This Exhibition highlights three periods of Jones' life, with a focus on his upbringing in Lewes, his rising naval career, and the legacy of his life and service.

Breaking Britannia's Grasp: Lewes, the Royal Navy and the Legacy of 1812, located at the Cannonball House on 118 Front Street. This permanent exhibition is the first of its kind and provides a dual interpretation of the bombardment of Lewes by a British Naval Fleet on April 6th and 7th in 1813. This family-appropriate exhibition delves into the lives of both the sailors aboard the British ships and the actions of Lewes citizens who bravely fought to defend their homes in Lewistown. Exhibit is open to the public on Thursdays through Saturdays from 10 am to 4 pm. Admission is $5 per person (children 12 and under are free). Tickets purchased for this exhibition will also allow visitors free access, for the day, at all other Lewes Historical Society properties, including the Lewes History Museum. Tickets can be purchased at the Cannonball House located at 118 Front Street, the Ryves Holt House, the Lewes History Museum, or the LHS Museum Store and Information Center.
Every Friday through November the Lewes Historical Society opens the doors of the Sussex Tavern at the Rabbits Ferry House for First Fridays. Each month the Tavern comes alive as history interpreters share ales and fascinating tales from the past. New stories and new eras are featured each month! When: 4:00 - 7:00 PM on the First Friday of Each Month through November Where: Sussex Tavern at the Rabbits Ferry House - On the Historic Campus, 110 Shipcarpenter Street, Lewes, Delaware 19958
These informative programs provide scholarly presentations based on stories from Lewes' past and complement current exhibitions at our museums. When: 1:00 PM on the Second Friday of Each Month During Fall Where: Lewes History Museum, 101 Adams Ave. Lewes, DE Admission: Free.
Friday September 9: A Milliner in the late 1890s - Presented by Corinne Litzenberg. Corinne Litzenberg, Ed.D. portrays her great-great-grandmother, Lucy Litzenberg, on September 9th at the Lewes History Museum. Lucy Litzenberg was a successful milliner in Elkton, Maryland in the late 1800s. Wearing attire from 1886, Corinne portrays the life of a woman milliner in a man's world. "Lucy" shares the challenges of competing with department stores as the "ready to wear" revolution begins producing hats and clothing. Feel free to don your favorite hat or bowler and enjoy a hands-on sharing of millinery artifacts and curiosities.
Friday October 14: Ryves Holt, So Much More than a House - Presented by Debra Regan. The life and times of Ryves Holt are explored through his own voice, as found in his Traveling Book. This 1750 manuscript gives a rare glimpse into life in Lewes in the 18th century
Friday November 18: Gilbert McCraken- Pilot of the Bay and River Delaware - Presented by Bill Hicks, LHS Historic Campus Coordinator. Join Bill Hicks for this presentation that will explore the life of Captain Gilbert McCracken through letters, documents, and newspaper articles from the period. Captain McCracken led a fascinating life and was a Pilot of the Bay and River Delaware, defender during the 1813 British bombardment of Lewestown, and a lifetime resident of Lewes.
Fairs & Festivals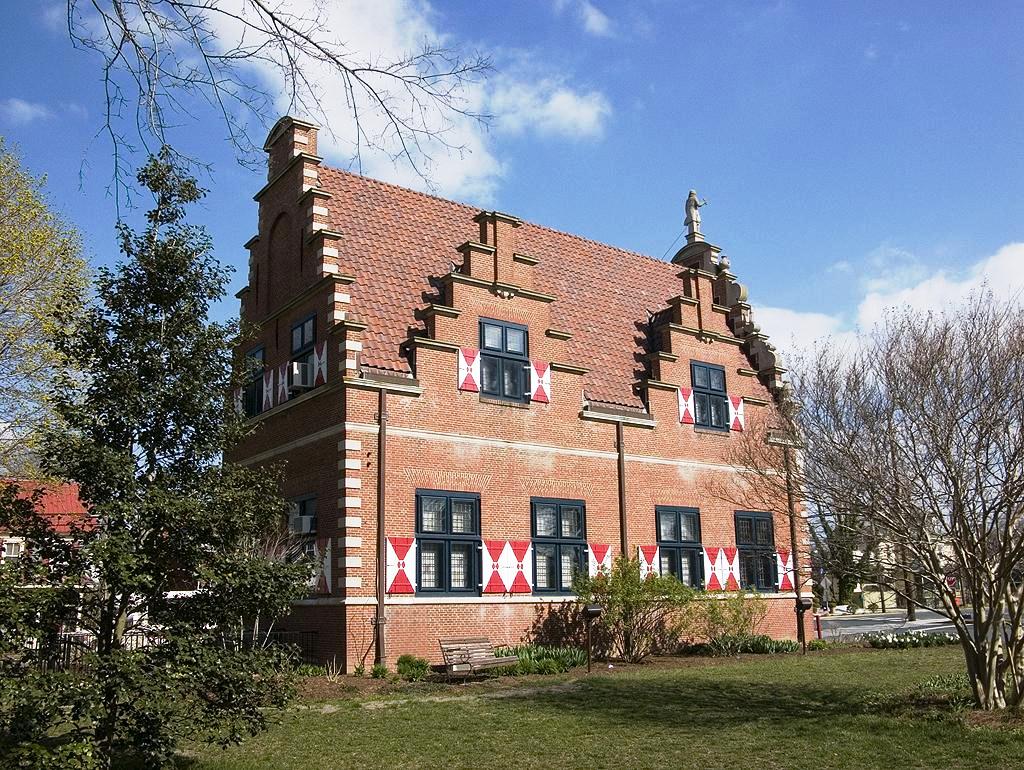 Zwaanendael Museum, Lewes
"Mysteries of History." Walking tour explores the darker and more unusual history of Lewes. Delaware Division of Historical and Cultural Affairs' Zwaanendael Museum, 102 Kings Highway, Lewes. Tours leave from the museum at 2 p.m. Museum open 10 a.m.–4:15 p.m. Free admission but, registration required and limited to 12. Reservations may be made by calling 302-645-1148 or mailto:zmuseum@delaware.gov no later than Oct. 7, 2022.

Wings and Wheels , Georgetown
Where the sky meets the road. Friday Dinner Show Sep 30th 6PM – 10PM, Main Event Saturday Oct 1st 10AM – 4PM. Southern Delaware's annual car and fly in returns this October! Join us for an exciting day out at Delaware Coastal Airport in Georgetown. Free admission and fun for the whole family! Hang out at the flight line and grab a bite from some of the regions delicious food vendors! New & Classic Cars! Fan of vintage hot rods? New sportscars? There's something for every gearhead on the lot at Wings & Wheels. Don't forget your blinker fluid! WW2 Warbirds & More! Bombers, jets, single-engine fighters, and biplanes new and old occupy the tarmac. Watch pilots of all kinds fly off and land on the strip! Listen to The Music: Come listen to the sounds of the party duo Double Agent. You are sure to be entertained!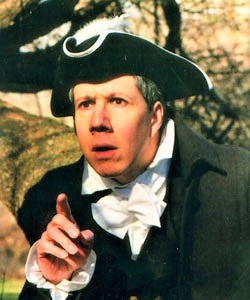 24th Annual Chautauqua Tent Shows, Lewes
Entertainment, and the artists that brought it to life, will be explored in Delaware's 24th annual Chautauqua tent show — "That's Entertainment!" — which will take place on Thursday and Friday, Sept. 8 and 9 at Zwaanendael Park located next to the Zwaanendael Museum at 102 Kings Highway, in Lewes. Admission for all Chautauqua events is free and open to the public. For information, contact the Zwaanendael Museum at 302-645-1148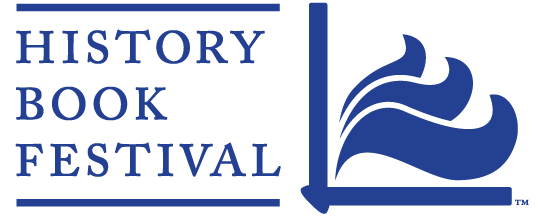 History Book Festival
Following two years of virtual programs necessitated by the COVID pandemic, the History Book Festival plans to resume live presentations with some 20 distinguished authors of historical nonfiction and fiction works. The Festival, the first and only event of its kind in the United States devoted solely to history, will be from September 23 to 25 in Lewes, DE. The 2022 Festival roster includes Pulitzer Prize winners and New York Times best-selling authors, as well as promising new writers. Books include biographies and topics ranging from politics and world history to exercise, medicine and music. The Festival begins on September 23 with a keynote presentation and concludes on September 25 with a closing address. Throughout the day on September 24, authors will discuss their books at venues in historic Lewes. All events except for the keynote and closing speakers are free; seats are available on a first-come, first-served basis. For the complete author lineup, click here.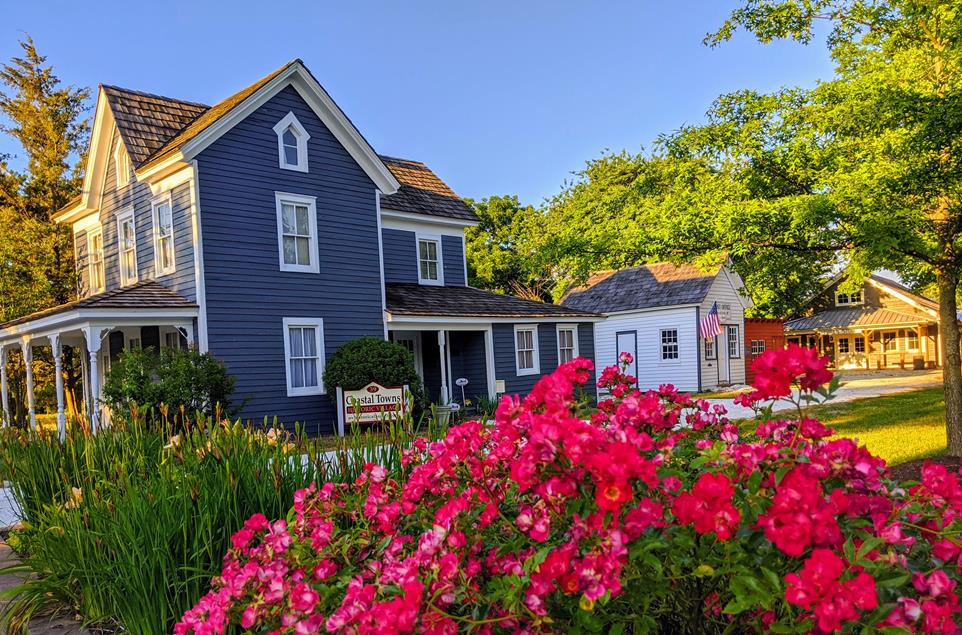 Ocean View Historical Society
Stay tuned for date for The Coastal Towns Historic Cottages Tour
44th Annual Nanticoke Indian Powwow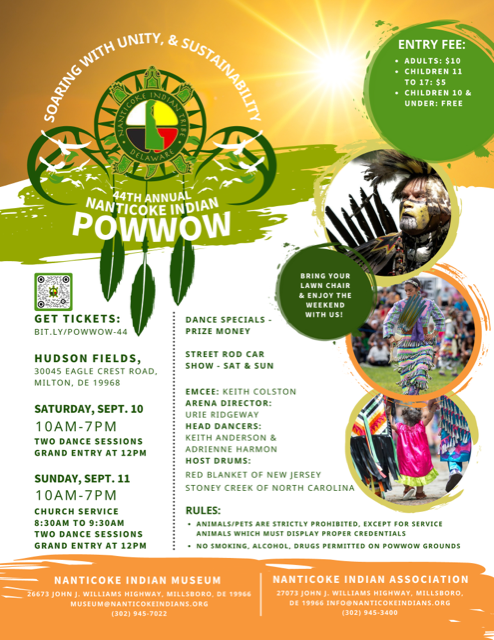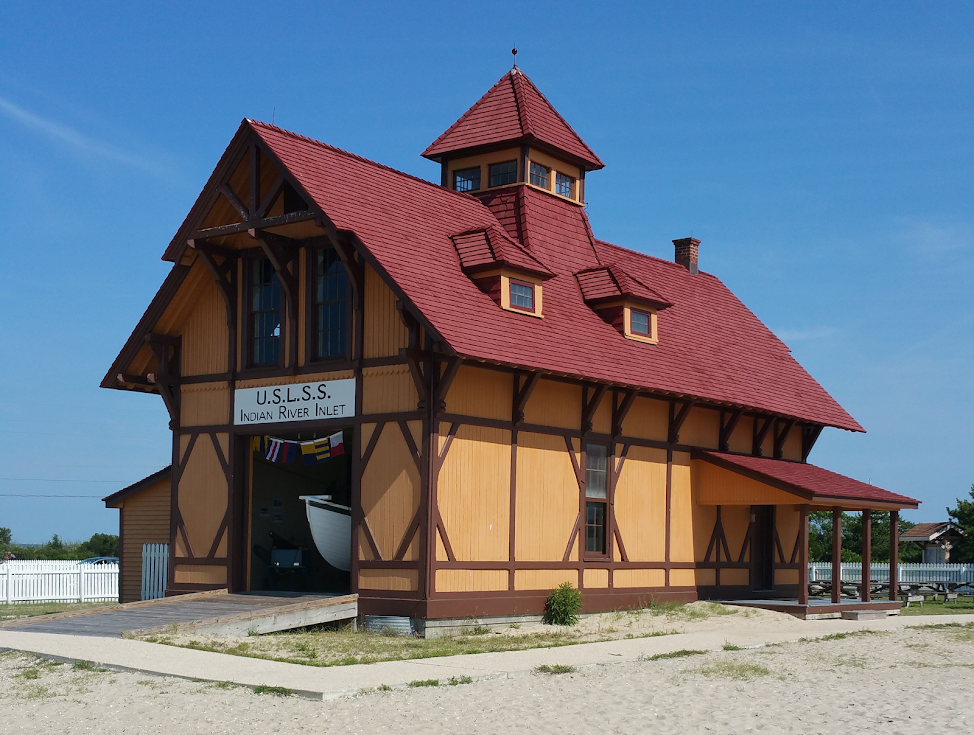 Indian River Life Saving Station Museum Programs
Stay tuned for 2022 updates!
Museums, Exhibits & Antiques
Eastern Sussex County
Central Sussex County
Western Sussex County
Love Antiques and Collectibles?
Check out our Antiques Itineraries! The itineraries, at this link, are designed especially for antiques and collectibles fans and can be enjoyed over two days, any time of year, with plenty of time left over for leisurely lunches and sightseeing along the way.