History is in Reach of our Beach
And there's no better time to highlight all the history you can experience here than during the fall, so...
We've collected all of our history events and tours for the fall including attractions (26 museums!), tours, and exhibits in one place to make it easy to plan your Fall for Our History adventures. Planning a fall beach weekend? Come a little early or stay a little longer to take advantage of midweek tours, presentations, and museum hours.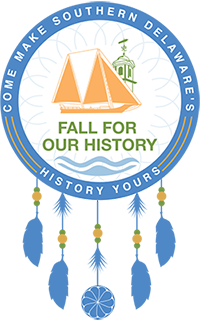 Events
TBD
Tours
TBD
Museums, Exhibits & Antiques
Eastern Sussex County
Central Sussex County
Western Sussex County
Love Antiques and Collectibles?
Check out our Antiques Itineraries! The itineraries, at this link, are designed especially for antiques and collectibles fans and can be enjoyed over two days, any time of year, with plenty of time left over for leisurely lunches and sightseeing along the way.