Source Local Specialties
Love having the leisure to shop for and prepare delicious meals for your friends and family, especially when you're on vacation?
Make those meals extra memorable and extra tasty by sourcing fresh, local ingredients, locally made artisanal foods, and specialty foods - and don't forget to visit our Breweries, Wineries, and Distilleries page too! Dig into the list below!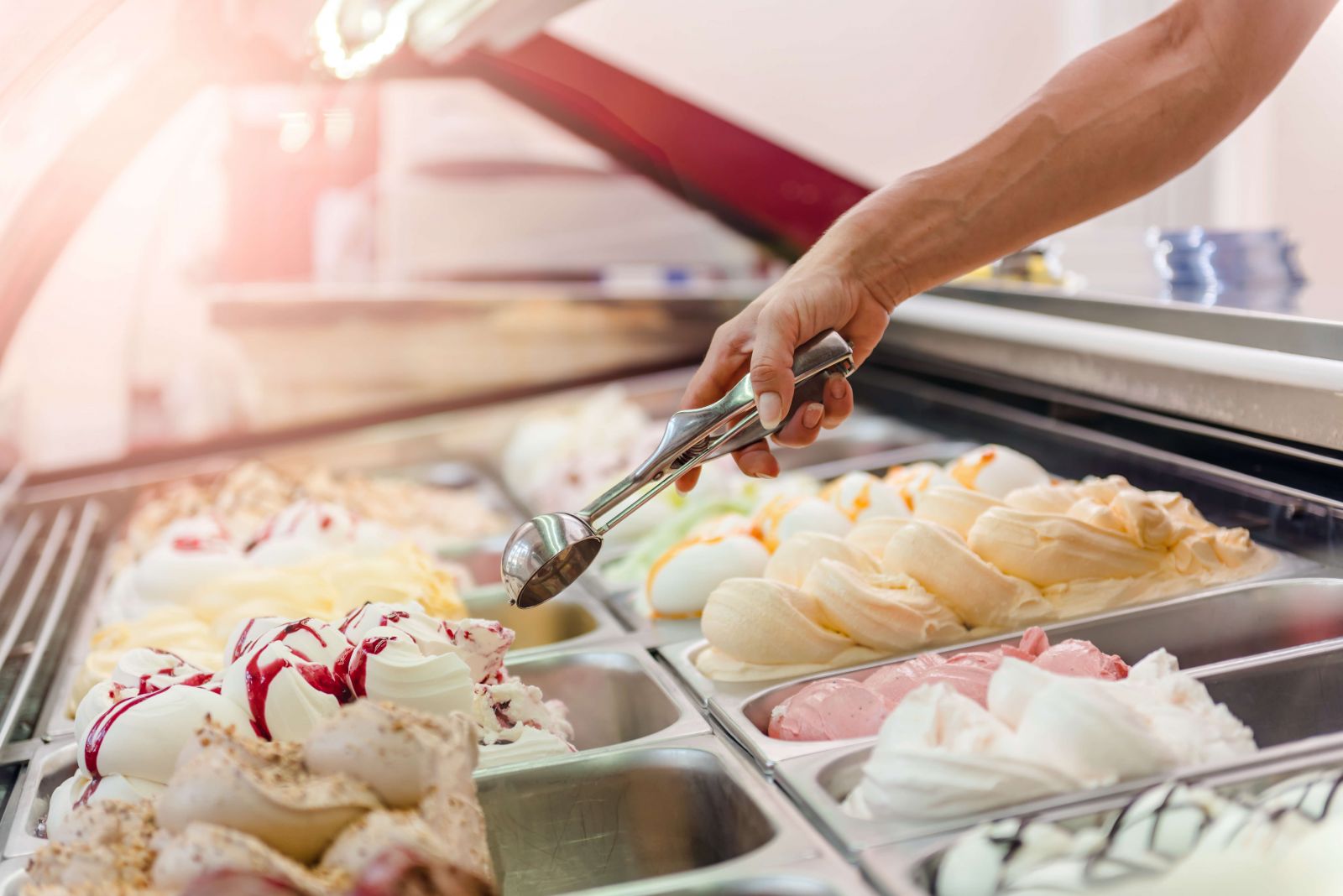 Artisanal Finds
Henlopen Sea Salt: Henlopen Sea Salt is 100% Delaware sea salt, hand-harvested from local sea water using centuries-old methods; salt and salt blends for the discerning kitchen.
Bella's Cookies: A vegan plant-based bakery in Milton, DE.
Backyard Jams & Jellies: Available in many local shops; see website. Homemade james, jellies, chutneys, mustards, preserves and more.
Bella's Cookies: Milton. Natural, organic, and vegan baked goods.
Herbs, Spice, Everything Nice: Selbyville. Certified organic produce and specialty herbs.
Honey Bee Lake Apiary:30416 Honey Bee Lake, Frankford, DE 19945.(302) 732-9251. Honey & bee products.
Grandpa Mac: Rehoboth Beach. Homemade pasta by the pound and wholesale.
Chrissy Bee's Honey (Staghorn Farms): Georgetown. Local raw honey.
Paul's Kitchen, Lewes.

Featuring the best in Italian products including Paul's homemade Italian sausage.

Surf Bagel: Lewes. Locally made NY style bagels and spreads.
Lavender Fields at Warrington Manor: Lavender farm offering plants, bath, and culinary products.
Hopkins Farm Creamery: Lewes. Largest dairy farm in Delaware; offers homemade ice creams
The Ice Cream Store: Rehoboth Beach. Over 100 locally made ice cream flavors.
Cape Seasonings: Available in many local shops. See website. All natural locally produced seasonings and snacks.
Old World Breads: Lewes. Old World Breads is an artisan bread bakery baking handmade bread steeped in old world tradition. Proudly serving local farmers markets and local eateries, we focus on handcrafted, all natural breads made without preservatives or enhancers. We are dedicated to using the fruits and vegetables of our farmer's market neighbors in our products whenever possible.
Hopkins Henlopen Homestead: Local honey.
Rehoboth Bay Oyster Co.: Fresh, local oysters.
Tall Oaks Trading Company: Artisinal soaps and body products.
and, for your favorite furkid, Skipper's Biscuit Co. and Tail Bangers both offer locally made dog treats!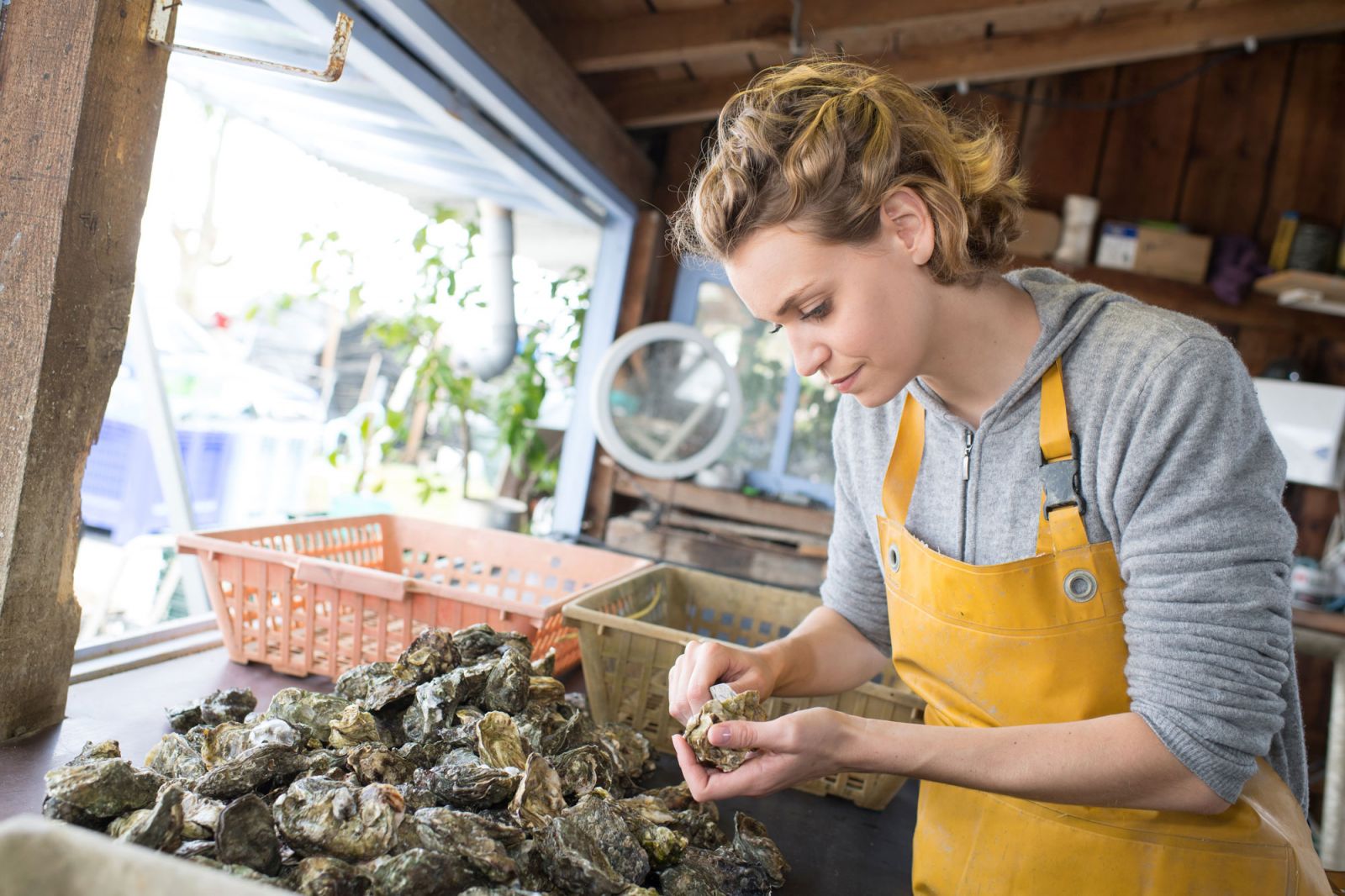 Local Shellfish Farmers
Below is a list of farmers from Delaware Sea Grant's seafood suppliers list that are growing shellfish locally and how you can get in touch with them:
Jesse Atkinson, Business/Boat: Delaware Delicious Oysters, Phone: 302-260-0101, Email: DoubleDOysters@gmail.com, Website: delawaredeliciousoysters.com
Dave Beebe & Dan Fosnocht, Business/Boat: Rehoboth Bay Oyster Company, Phone: 302-227-6100, Email: dave@rehobothbay.com, Website: rehobothbay.com
Mark Casey and Family, Business/Boat: Delaware Cultured Seafood, Inc, Phone: 302-OYSTER1, Website: delawareoysters.com
Alan Davis, Business/Boat: Inland Bays Shellfisheries, LLC, Phone: 302-236-0285, Email: inlandbaysoysters@gmail.com, Website: facebook.com/inlandbaysoysters
Chuck Gifford, Business/Boat: Tower 3 Oyster Company, Phone: 704-641-4273, Email: charlesgiffordiv@gmail.com, Website: facebook.com/Tower-3-Oyster-Company-1405369436262266
Steve Friend, Business/Boat: Friends Clams and Oysters LLC, Phone: 302-855-1119, Email: friendsheshe@gmail.com, Website: facebook.com/saltydogoysters
Norris Hurley, Business/Boat: Rehoboth Bay Selects LLC, Phone: 484-364-8389, Email: Norrishurley57@gmail.com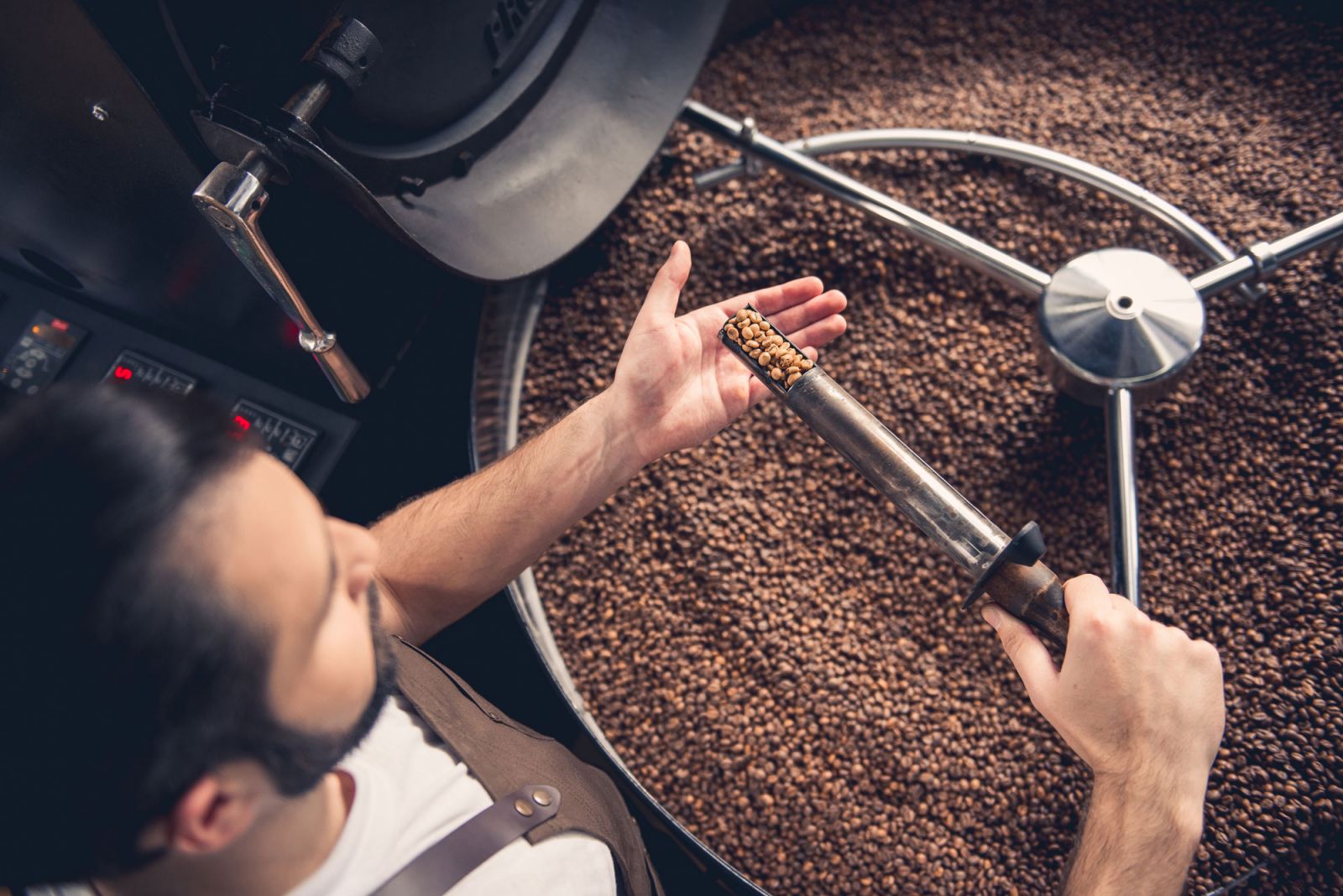 Local Coffee Roasters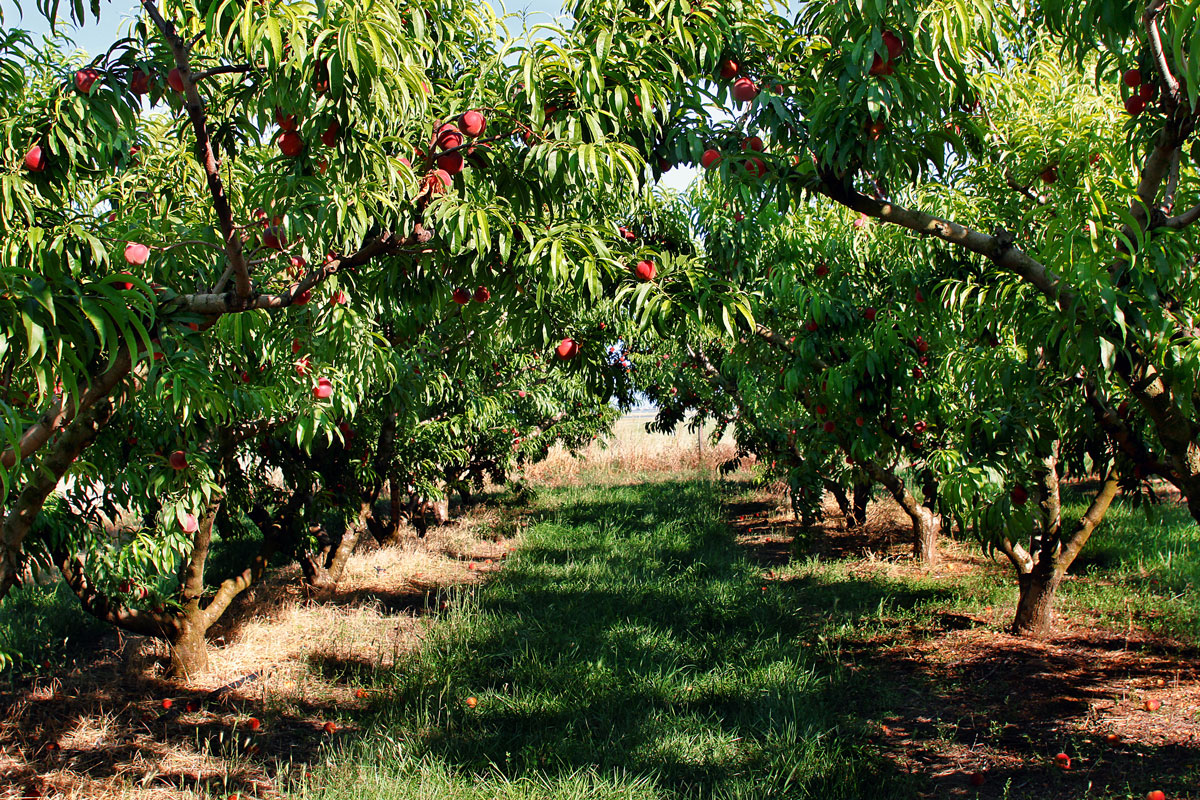 Local Farm Vendors & Producers
(Note: not all of these listings have a retail component but those that don't (and even some that do!) sell their products in local stores and/or local farmers markets.)
Good Earth Market & Organic Farm: Ocean View. Eat, Shop, Stay, Party, Events.
Grass Works Meat Farm: Seaford. Locally raised beef lamb, pork, and poultry.
Colvine Bison Farm: Greenwood. Locally raised bison.
Reid Angus: Frankford. Locally raised beef.
Milton Sausage & Scrapple: Milton. (302) 684-4964. Locally produced pork products.
Rapa Scrapple: Bridgeville. Sold in stores throughout the area and beyond. Locally made scrapple.
Nuevo Mundo Alpaca Farm & Four Acres Living Online Store & Farm Events: Frankford. Alpaca products sold online, on Sundays at Nassau Valley Farmers Market, and monthly at Rehoboth Beach Farmers Market.
Magee Farms: Lewes. Jams, produce. Some pick your own.
Evans Farms & Frozen Farmer: Bridgeville. Jams, produce, ice cream.
Bennett Orchards: Frankford. Peaches, james, produce.
T.S. Smith and Sons: Bridgeville. Apples, peaches, produce.
Stag Run Farms: Georgetown. Asparagus, apples, cherries, peaches, seasonal produce, homemade butters and jams, fresh eggs.
Sharon's Natural Gardens: Delmar. Organic plants, seeds, herbs, herbal tinctures, crafts, and educational organic gardening workshops.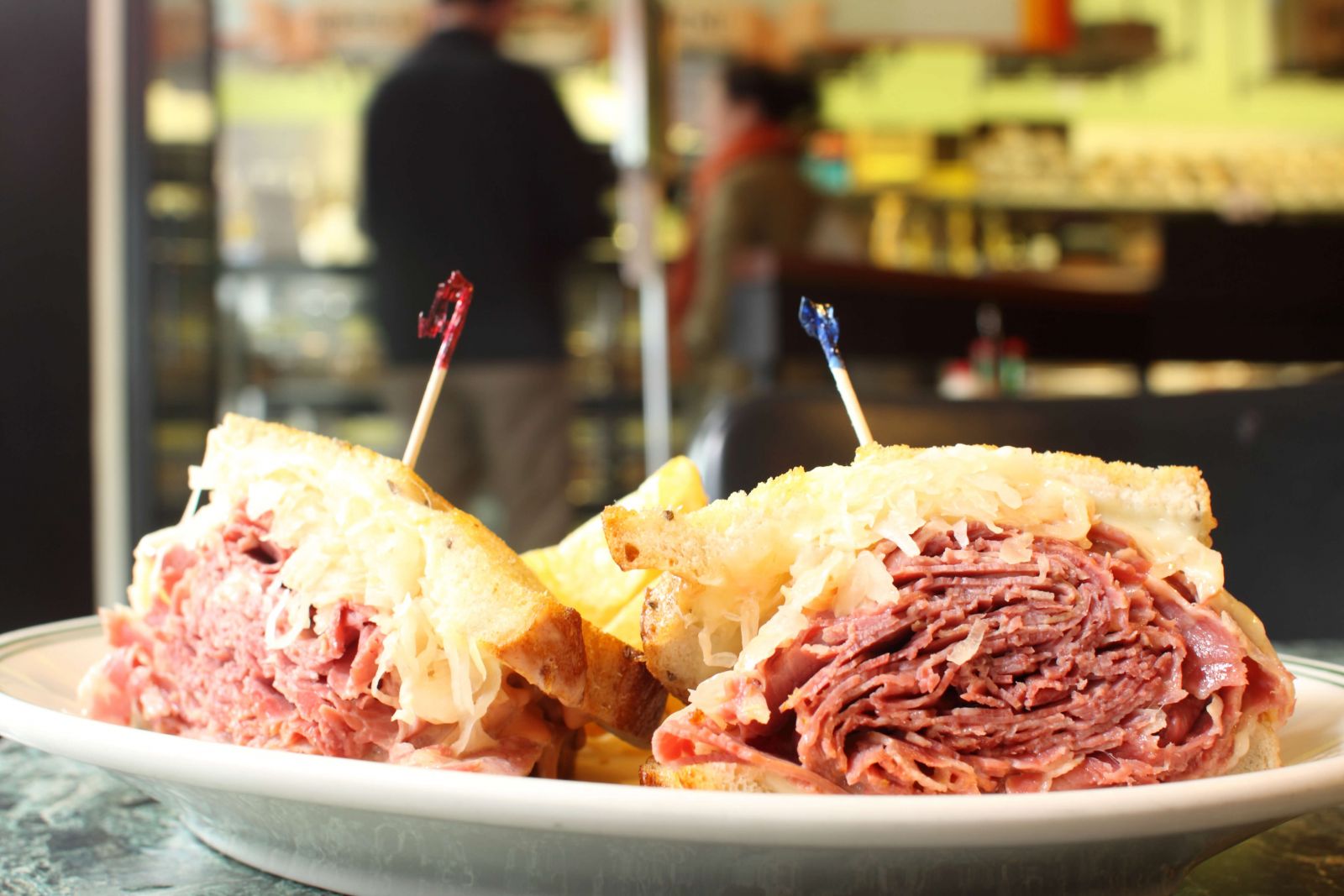 Specialty Shops & International Groceries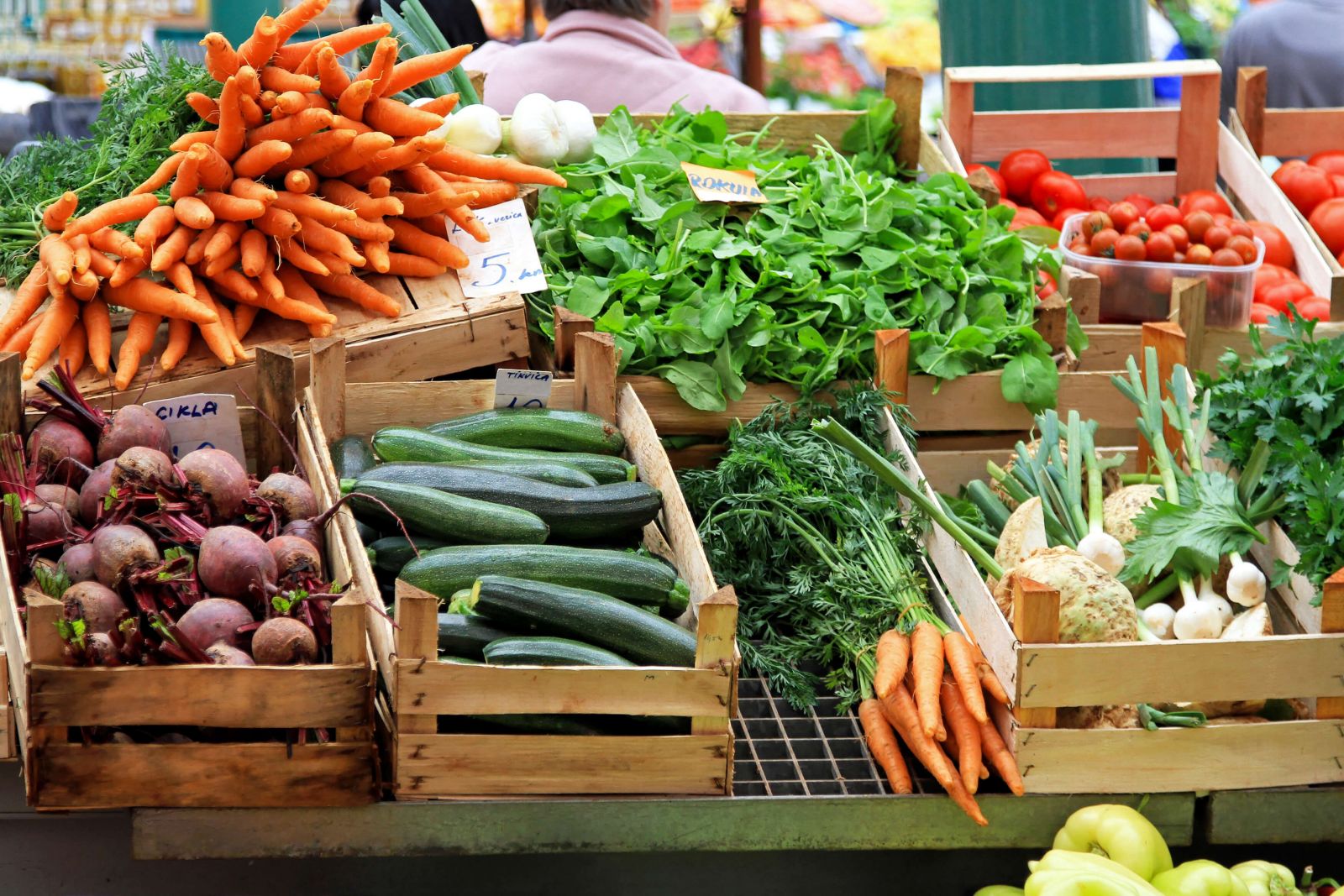 Farm Stands
Adams Fruit Market: Since 1964, this country farm market and garden center has been bringing fresh produce, garden supplies and even home decorations to the First State. It opened for the season on April 2. 2239 Seashore Hwy., Greenwood • 349-4924
Adkins Produce: Opening April 15 for the spring season, this family-oriented farm and produce market keeps with tradition by offering the local community delicious, locally grown produce. 32008 Long Neck Road, Millsboro • 945-9700
Bennett Orchards: Enjoy this summertime tradition of picking your own blueberries, peaches and nectarines at this historic farmstead starting mid-June. Bennett's produce can be purchased at eight different farmers markets in Delmarva. 31442 Peach Tree Lane, Frankford • 732-3358
East View Farms: Focusing on producing big colors and flavors, this farm brings the area gorgeous flowers as well as farm-fresh produce such as zucchini, summer squash, green beans and more. It also partners with local restaurants to bring fresh food to Delaware. 36144 Bayard Road, Frankford • 436-4605
Evans Farms Produce: Open for the season since April 1, this market sells local, sustainably grown fruits, vegetables, all-natural meats, local milk, eggs, roasted coffee, jarred items and more. Customers can shop in-person, order online with a same-day pickup time or even drive-through the in-store building. 9843 Seashore Highway, Bridgeville • 337-9843
Good Earth Market & Organic Farm: As one of the first certified organic farms in Delaware, this market has two locations offering an assortment of fresh produce, milk, eggs, bread, organic meats and so much more. Both locations offer curbside pickup. 31806 Good Earth Lane, Ocean View • 537-7100, 38131 Terrace Road, Rehoboth Beach • 226-3276
Little Wagon Produce: Annual and perennial flowers, fresh fruit, veggies, canned goods and more can be purchased from this storefront's online store for pickup or delivery. Through the online store, customers can arrange for a pickup time or schedule a delivery within 25 miles. 2667 Seashore Highway, Greenwood • 349-5100
Magee Farms: With flowers, local honey, jams, produce and much more, this Sussex County farm provides for numerous farm stands and farmers markets around the Delaware beaches. 34857 Lighthouse Road, Selbyville • 519-6881, 33761 Wescoats Road, Lewes • 519-1559
Parsons Farms Produce: With various seasonal U-picks throughout the year, from strawberries to peaches, and the famous Goat Mountain, this unique market offers delicious produce as well as fun for the whole family. The market reopens for the season in April. 30381 Armory Road, Dagsboro • 732-3336
Sayre Baldwin Farmers Market: Reopening for the season on May 1, this Bridgeville market brings fresh asparagus, radishes, beets, broccoli, strawberries and more to the area. Patrons can enjoy food, farm animals and fresh produce from this lively market. 8100 Seashore Highway, Bridgeville • 236-9872
Totem Farms: This Milton farm sells its local produce at various markets and restaurants across the First State. It specializes in nutrient-dense products such as lettuce, seasonal greens, peppers and cherry tomatoes. Order through the online store and schedule a pickup time. 16300 King Cole Drive, Milton • 930-1840
T.S. Smith & Sons: As an 800-acre family-owned farm, its market sells a variety of items such as apple cinnamon and blueberry donuts, strawberries, seasonal flowers, honey and the infamous T.S. Smith apple butter and applesauce. 9045 Redden Road, Bridgeville • 727-1983